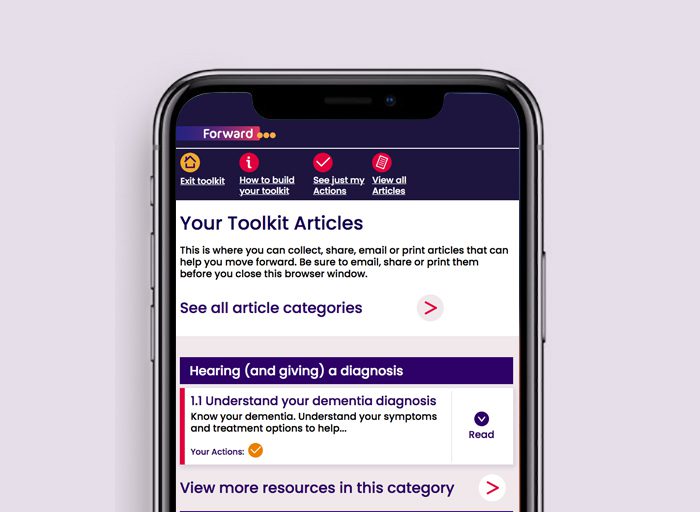 The Forward with dementia toolkit. What is it for?
Your toolkit is easy to set up and doesnt require your data. It allows you to save helpful articles to refer back to as well as enabling you set your own actions…
On this page
Click a subject to skip the content.
What is a dementia toolkit?
The toolkit is here for you to start your way forward with dementia. It allows you to save articles and practical tips in the form of to-do's that are relevant to you in your personal toolkit.
Your actions list helps keep track of actions you want to take to manage living with dementia. You can save, view and edit your personal toolkit, at anytime and share it with someone else.
If you want more information on how to use your toolkit as you build one, please view our 'How to use your toolkit guide' on the toolkit navigation or here.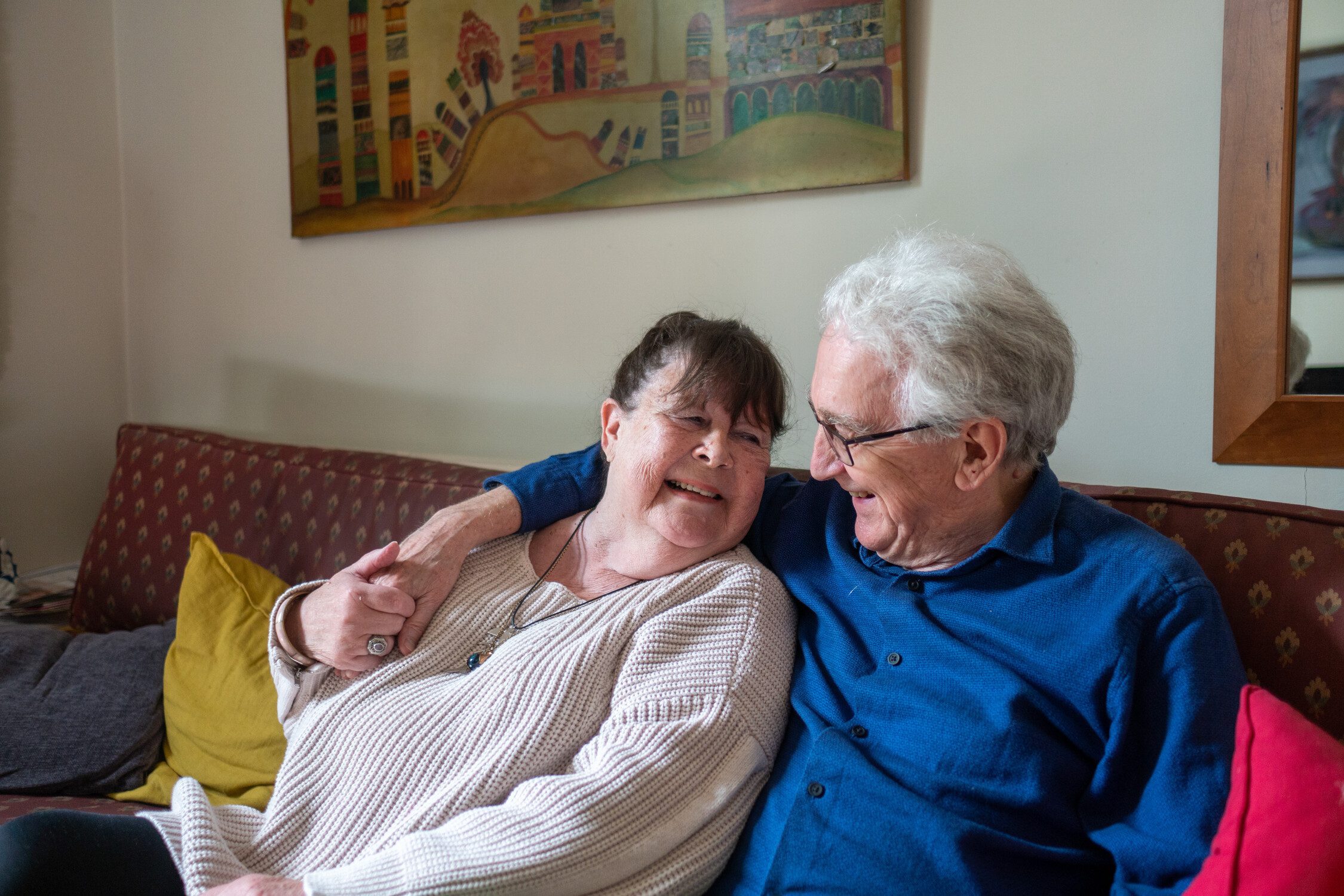 How does the dementia toolkit work
and what is it for?
The Toolkit features articles that are written for 'Person living with dementia',
'Carers' 'Care workers' or 'Healthcare professionals'. The first time that you open the
toolkit you are asked to choose the category that suits you. This is to help the
toolkit serve you the right version of each article.
We were asked by people living with dementia to create a system that lets
everyone involved with dementia keep an easy reference to the articles that help
them without having to give up any data.
The toolkit will ask you to copy your unique URL or email a link to yourself. We do
not keep any information on you at all during that process.
Want to know how to use your toolkit?
See more of the images, navigation and useful tips on creating a toolkit here
Save, send or print this article